Band Projects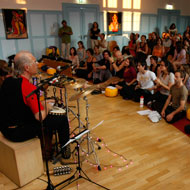 Singing Buddhas
More than ten years ago the 'Singing Buddhas' were born out of the sheer joy of singing together and then diving into silence. Mantras, spiritual songs and chants from different cultures and traditions, as well as Sufi dances and heart songs, together build our rich repertoire. We offer regular singing events in Zurich and Bern and weekends in the Waldhaus Lützelflüh.
www.singingbuddhas.ch
---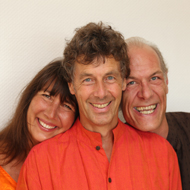 Satsong
From the very beginning, this wonderful project with my French friends, Siddhartha & Kiya, has been in the flow of Life.
So much energy, love and skills came together from all sides – totally unexpected – just miraculous!
And in no time we were blessed with the birth of our first CD 'Gurudeva'.
www.satsongmusic
---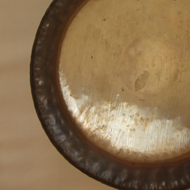 Live Music for Celebrations
From my large musical network I can help you find a fitting musical act or group to support your party, marriage, festival or seminar.
Please contact me for more information via my contact page.
---
As a percussionist I support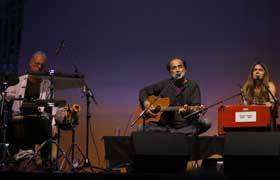 Satyaa & Pari
Since 2004 I have regularly accompanied my friends, Satyaa and Pari, in their concerts and events in Germany, Switzerland and Corfu. Their songs of devotion are full of heart and humour and are a refreshing mix of quiet, meditative vibrations and wild, ecstatic grooves. Chant events to remember….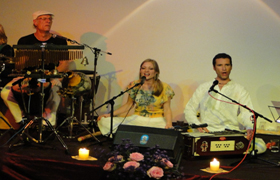 Sundaram
Since many years now we are teaming up on festivals and weekend tours.
I'm always touched how Sundaram manages to transform his events into a special and harmonious meeting of friends with his intensity, humour and musical skills!
I had the great honour to play with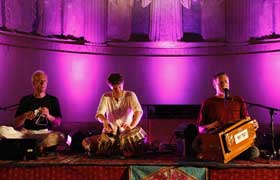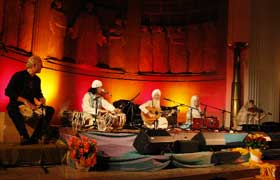 Krishna Das, Snatam Kaur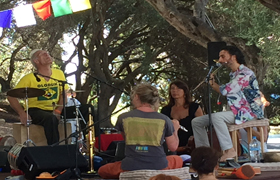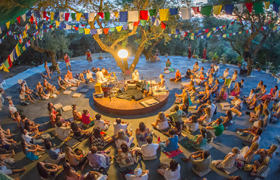 Omer Gonen, Jai Jagadeesh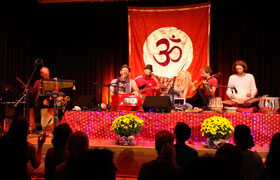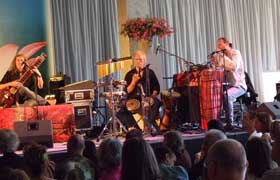 Dave Stringer, Prem Joshua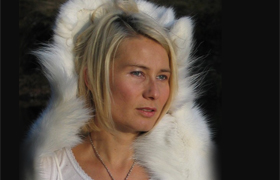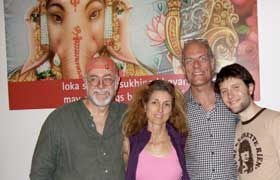 Sanna Pirita, Wah!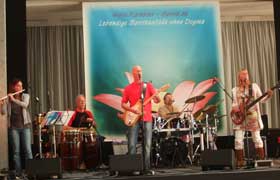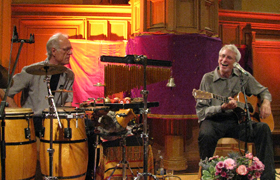 Milarepa's One Sky Band, Michael Stillwater