Trommelworkshop mit Billy Nankouma Konaté (Guinée)
Sa. 19. März 2022 für Starters / Mittlere
So. 20. März 2022 für Fortgeschrittene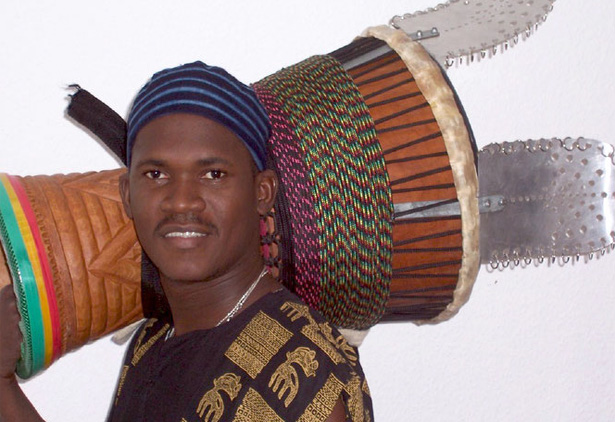 Billy ist der Sohn des Trommelmeisters Famadou Konaté. Er ist einer der bemerkenswertesten Djembefola seiner Generation und versteht es auf höchst inspirierende und professionelle Art die Musik & Kultur seines Volkes, der Malinke, zu vermitteln.
Nicht erst seit meiner Afrikareise war es mein Wunsch, ihn für einen Workshop nach Uster zu gewinnen.
So happy dass es jetzt wieder klappen wird – hoffe du willst da auch dabei sein.
Bitte frühzeitig reservieren!
AUSGEBUCHT! Warteliste offen.
Mehr Infos zu Billy: https://www.billykonate.com
.
Rhythm of Life – ein Trommel-Abenteuer
Spring ROL 2020 verschoben auf 2023
Eine vielschichtige Rhythmus-Reise, um mit vielen Freunden in diese magische Welt einzutauchen – spielend – singend – klatschend & immer wieder mit Momenten des Innehaltens & Nachhorchens.
Ein langes Wochenende mit trommeln, singen, Natur pur und immer wieder Momenten der Entspannung und zum Auftanken. Was für ein exquisiter Cocktail!
Bitte reserviere frühzeitig deinen Sitz in unserem Rhythmus-Express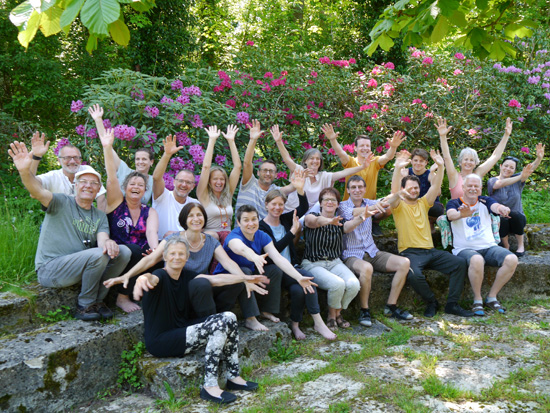 .Nach 5 Jahren mit Playshops auf Korfu, haben ist das Format etwas verändert und gestaltet sich neu aus
2 kürzeren Trommelevents und in der Nähe.
In Zukunft gibt's einen Frühlings-'Rhythm of Life' (Spring-ROL) und ein Herbst-Playshop-Weekend in Uster und Umgebung.

Eindrücke unserer inspirierenden Aufführung im Wagerenhof 2015


"If you have a mouth, you can sing!
If you have feet, you can dance!
If you have hands, you can drum!"
African proverb
Grooving with African and Cuban rhythms, using circle drumming, body percussion, tribal songs and rhythm plays, we will enrich the exploration of our enthralling universe, experiencing the many aspects of this one big pulse. Sound meditations, relaxation and massage will help us integrate and understand our experiences on a deeper level.
Playfully we will practice being totally with ourselves while at the same time being aware of and listening to others. We will merge into a common pulse, letting new rhythms and perceptions arise – and indulge in what is being created in the moment. It is miraculous what beauty and power can be created by people at play in an atmosphere that encourages spontaneity, trust, communication, cooperation and community.
You don't need to be a drummer or a musician to join. Everybody is welcome.
The language of the drum transcends boundaries of age, gender, nationality, race and religion. The call of the drum is universal!
Participating in the creation of a drumming community is a remarkable journey.
The playshop offers a time for sharing and for being creative; it is a joyful adventure in loud, powerful moments as well as in quiet, subtle vibrations.
Get ready to feel the beat and embark with us on a journey to the magical world of drumming and celebration!